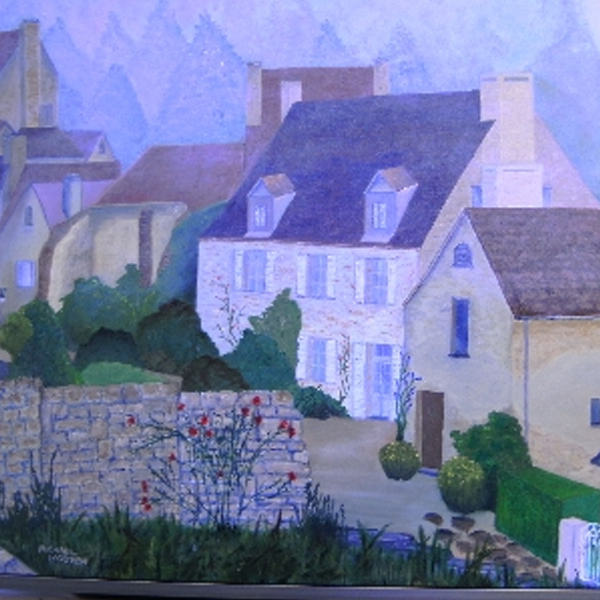 HOOPER, Michael
Michael is an ex-serviceman who served in Malaya with 1RAR during the Malay Emergency.
He works mainly with the quick drying oil paints, although he does use other mediums also.  Oils tend to show his versatile style.
Combining realism and a touch of imagination (If he feels it), together with a little of that which is the painters license, he creates work that will complement any wall.
Michael has been an artist from a young age. He showed a flair in drawing and painting, with an interest in land and seascapes which seems to have passed down through the family.
After a bad accident some time ago, which completely changed his life, he began taking his art work more seriously. He took lessons using oils with well known Brisbane artist Ken Harris, and later moved to the Gold Coast where he lives now. He takes workshops whenever he can to learn even more and keep up with the trends. Also Life Drawing to not only widen his scope but as he says "keep his eye in".He is now exhibiting his work and gaining recognition. You will find some of his work on display at the RQAS gallery at Broadbeach on the Gold Coast. He has work in Victoria, NSW, Tasmania, and also Gurnee USA.
On different occasions he has been 'Artist in Residence' at the Southport library. His work has also been on display there.
Commissions – If there is a subject – certain colours –  or something you have in mind – landscape –  portrait you will find Michael very professional in his approach.
===============================================
"Since the accident, forcing me to retire, I have used my painting as a relaxant, which I enjoy very much". To enjoy what one does, brings out the best, and painting since my accident has brought about something I have always wanted to do. One door closes but another door will always open".
Michael Hooper