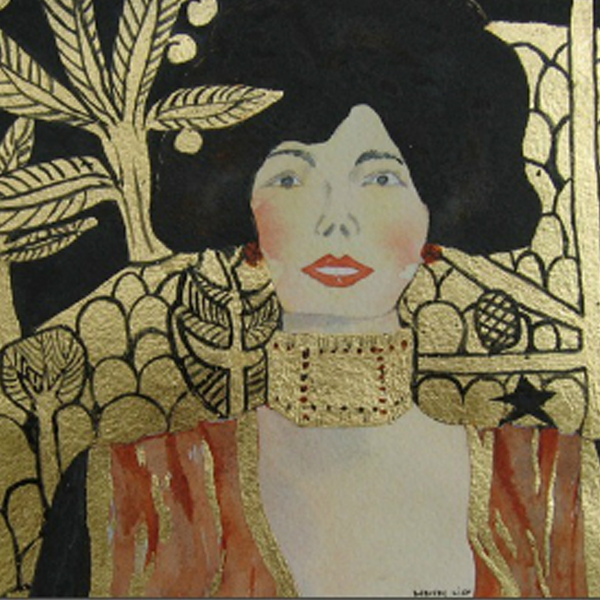 LIST, Wendy
As a graduate of the Sydney School of Colour and Design (1992) and an acomplished gilder and painted finisher, Wendy has exhibited her work in many exhibitions in Sydney and on the Gold Coast, Queensland.
In the eighties she studied with Jennifer Bennell at the Painted Finish in Sydney's Eastern suburbs, completing many courses in Gilding, Bronze Powder Stencilling, Marbling and several other painted finish effects.
On coming to the Gold Coast she set up her own workshops, teaching the colour and design theories course, and also setting up Gilding workshops. She has taught at the McGregor School, USQ Toowoomba, the Tweed River Art Gallery, The Royal Queensland Art Society, Cutters Art, Currumbin, Gold Coast Art Supplies, and at many private studios and art societies.
Furthering her watercolour studies with Tony Smibert, John Lovett, Robert Wade, Metka Skrobar and Miniatures with Marilyn Peck, she has won several prizes at various Gold Coast Art shows. She regularly exhibits at the Royal Queensland Art Society, The Border Art Prize and the D'Arcy Doyle Art Show.
She now paints and teaches in the Hinterland of the Gold Coast, encouraging budding artists to explore their creative talents. Her Colour workshops and Gilding classes are held at various Galleries, Art Schools, private studios and other venues.
For further information please see www.artimpart.com.au