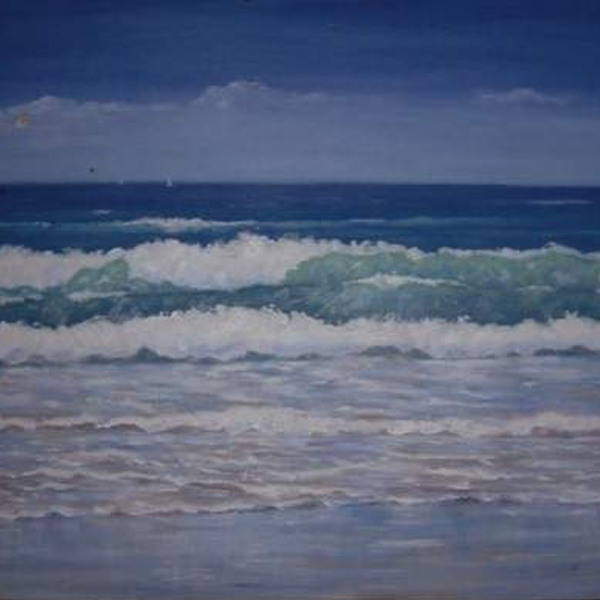 MELSOM, Lynette
Lynette completed a diploma of art some time ago but did not take up painting seriously until after the birth of her first child in 1967.
In 1968, she studied oil painting with tonal artist Alan Martin of Eltham, Victoria for 4 years.
While still living in Melbourne she taught painting for 30 years in water colour, pastel and oil. She also won awards for these 3 mediums including the Royal Melbourne Show, Wesley College, Mt View Secondary College and Waverley Artists Society to name a few.
Her paintings are represented in private collections within Australia and Overseas.
In 1998 she was published in "The Australian Artists Magazine". This article detailed over 4 pages of her painting history and demonstrated a painting in all its different stages of progress.
Since moving permanently to the Gold Coast 5 years ago she has won awards as follows :-
2002 – Royal Queensland Art Society
Best painting depicting the Outback (Acrylic)
2003 – Gold Coast Show Society
Highly Commended (Acrylic & Oil)
2004 – Royal Queensland Art Society
Highly Commended (Water colour)
2005 – Brisbane Royal Queensland Art Society
Highly Commended (Water colour)
2005 – Tweed Heads Art Show
Highly Commended
"Animal Portrait" (Pastel)
2006 – Gold Coast Show Society
First Prize (Oil)
Awarded by Mr Duncan Ezzy
Curator of the Queensland Art Gallery