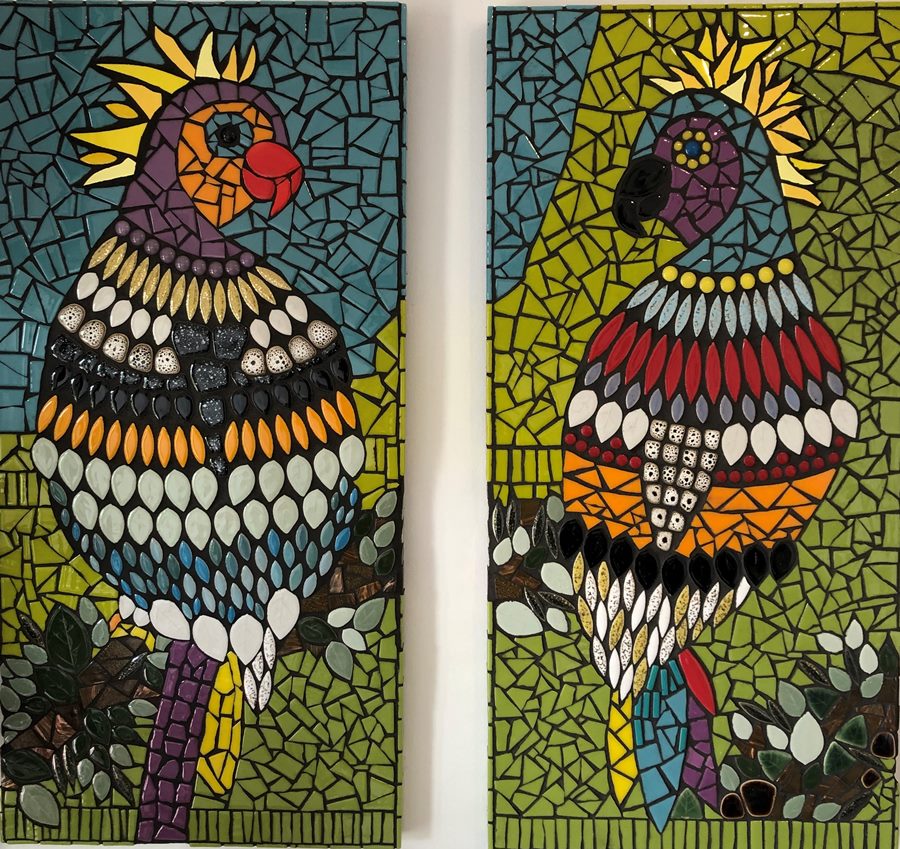 NOLET, Ellen
Ellen was trained for 4 years as a Fashion Designer at the Kunst Akademie (Academy for Visual Arts) in Arnhem, The Netherlands.  She worked in this industry for over 10 years, prior to moving to London and then Australia.
Her background gives her a sophisticated polish as well as creative attention to detail in her art-work.
MOSAICS
She started creating mosaics around 22 years ago while teaching art and craft at a private primary school on the Northern Beaches of Sydney, where she lived for over 20 years.
MURALS
Ellen painted an extremely large mural at Dee Why and Bowral schools and also murals at private homes.
TEACHING
Ellen moved to Bowral in the Southern Highlands of NSW and for 6 years she conducted workshops in Mosaics for adults, and kids craft classes at her home studio.
She also taught Mosaics in Mittagong to adults and art and craft to children. (Sturt Gallery Summer and Winter school) and the WEA (Workers Education Australia) in Bowral.
Ellen was also on the committee and took part in the Art Studio Trail in The Southern Highlands for 5 years before moving to The Gold Coast.
INTERESTS AND PASSIONS
Ellens mosaics, paintings and other art works are decorative, bright and colourful.  She has many hobbies, loves sewing and decorative painting, re vamping furniture and helping people with interior design, but creating mosaics is her passion.
Ellen has been a member of the Royal Queensland Art Society since 2015 where she has sold many mosaic wall hangings, decorative items and mosaic birdbaths.