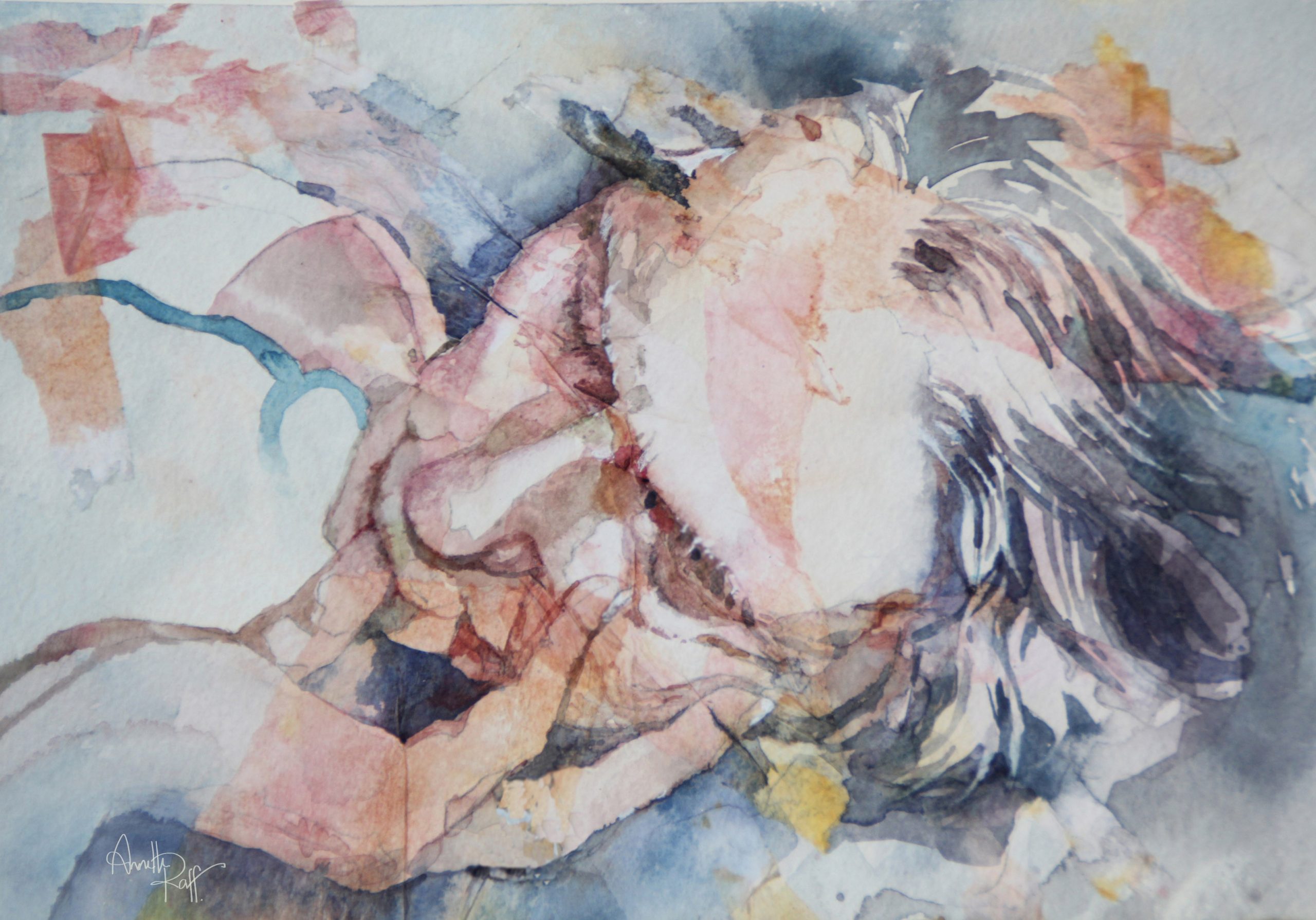 RAFF, Annette
ARTIST/TUTOR
I love the feeling of exhilaration when trying something new and the journey each artwork takes as I respond intuitively to the often spontaneous, happenings on the surface. And while I have always been captivated by the creative process, intellectual challenge, and spontaneity of watercolour, my interests in an array of mediums, application processes and surfaces is growing.
My recent work continues to evolve and most recently reflects a fusion of both recognisable and abstract imagery.
I enjoy a variety of mixed media including collage, monotype, drawing and painting, sometimes within the same painting.
These days as a successful artist and art teacher, painting makes me happy. I love that feeling when I first wake in the morning and my mind drifts to whatever painting I am about to work on. The adrenalin flows as I can't wait to get to my easel – what an exhilarating feeling.
There are many, many times though when my art challenges me, and I am always thirsty for information, trying new things and looking for ways to grow and improve. Much like an obsession, I am always reading, researching, and looking for better ways to create. And when it comes to drawing and painting, it is the one thing that I do fast with my studio a constant mess with books, magazines, photos, and sketches always splattered with paint around me. It's chaos and I love it.
Teaching art requires both artistic skills and a willingness to continue learning. After all, I want my students to enjoy producing artwork and I see myself as assisting them with their growth as unique artists.
Click this link to view Annette's Profile and Awards.