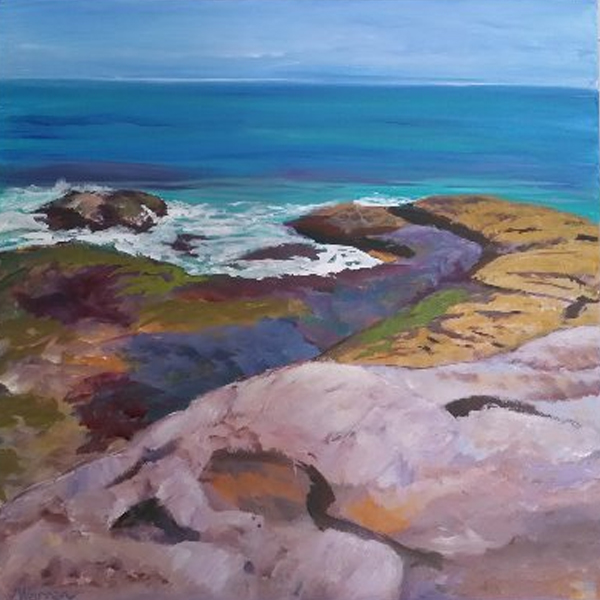 WARREN, Lesley
Contact Lesley via her web site:  www.lesleywarren.com.au
______________________________________________
Lesley is:
*   passionate about art
*   inspired by beautiful, colourful scenery.
*   motivated by tutors, locally and at Mitchell School of Arts Winter and Summer Schools at Charles Sturt University in Bathurst.
Lesley lives on the Gold Coast of Queensland, previously she lived in  Pittwater NSW.
Lesley is a member of The Royal Queensland Art Society and exhibits her work and has won awards for her art.